Style rules are made to be adhered to. But only if you want.
Fashion is full of rules, less and less known and consequently less applied. Combine well the colors, the patterns, the tie with the shirt and the jacket, the color of the socks to match the shirt (or not). All these elements are governed by rules, more or less strict and known to fewer and fewer people. Breaking these rules will go unnoticed by most, but a lack of taste for insiders.
A few rules that used to govern the dress of our parents who disappeared with May 68 and the natural tendency of the youngest to fight against the rules, to apply them when they stop being so … young. These rules learned from a young age allowed even those who were least interested in fashion to avoid lack of taste. Today, no one is safe, but many would like to know them, even if it were, to transgress them.
These rules are very practical to recognize an intruder at a party with friends. Whoever wears a bracelet with his name or a leather tie will be immediately identified and sentenced.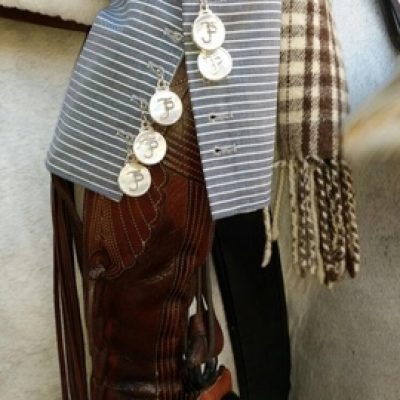 I remember that when I discovered the world of the Andalusian horse and the pilgrimages, I was absolutely fascinated by the dress codes that existed in a discipline that seemed to me to be the most remote in the world. of fashion. I was very wrong. Indeed, as in all social groups, the rules are many and very subtle for those who know us.
Some friends from Extremadura, who were born on top of a horse, were good connoisseurs of the rules and taught them to me. But make no mistake, they do not apply these rules to get any social acceptance. They were and are simply lovers of the horse and Andalusian culture in all its globality. One cannot be a lover of the Spanish horse without knowing how to appreciate the refinement of the Andalusian knight and horsewoman's clothing. There are some of these details that are not insignificant at all. Who wears fancy trousers, with a white back, must wear the straps of their spurs in brown, while if they are wearing caireles trousers, they must, on the contrary, wear the straps of the white spurs. The caireles trousers can be worn with gaiters while the white back trousers can be worn with cowboy boots. Of course, the vast majority of the participants to the Seville fair may not be aware of or do not apply these rules. Those who do apply them will recognize each other.
The hat should ideally come from Cordoba and has a very particular way of being placed on the rider's head. If I remember correctly it was from bottom to top and from eyebrow to ear. As much as the rule is known, applying it requires a good deal of practice to obtain the minimum of naturalness when donning the hat. The Andalusian knight (or rider) dress is perfectly typified, you just need to walk through the Seville or Jerez fair to be able to verify the aesthetic perfection among the riders who are walking on horseback. Any lack in this protocol will close the doors of the most exclusive places where the expert of the mere participant is known to be recognized. You must know the style rules and strictly adhere to them.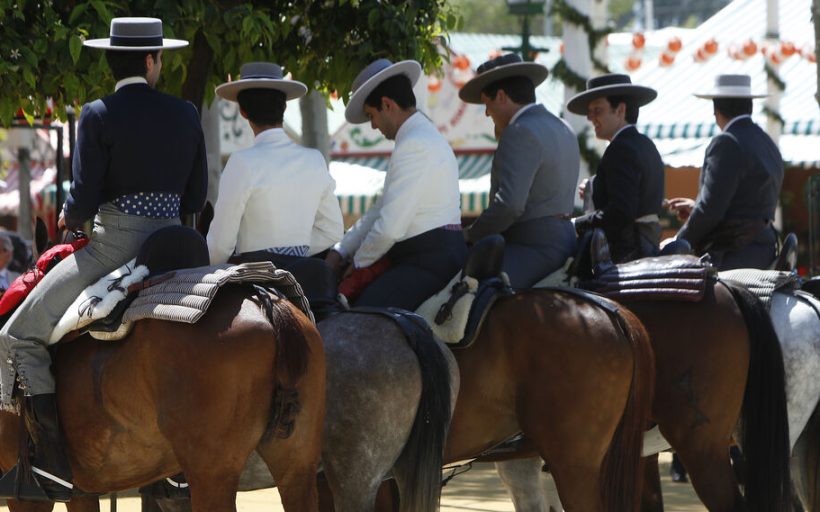 To give importance to these rules is to give importance to the world around you. Today, many consider them to be sheer nonsense and decide not to bow to any of it. They are the ones who go to play golf in jeans, those who show up at your wedding with slippers, no ties, or those who come to a funeral dressed in sports. This attitude is usually accompanied by ignorance of the fundamental rules and a lack of respect for the bride and groom of the wedding in question, the family of the deceased or the members of the Country Club.
However, for those who know and appreciate these rules, it can cost more than one upset.
Who has not gone from going to a wedding in a distant city and at the moment of putting on the suit and black shoes, realizing that the only belt that has been brought is the brown belt with which it has traveled. Of course, everyone knows that leather is combined with leather and that the belt must match the shoes and the watch strap … If you wear exotic leather shoes (vintage ones, of course, that we do not recommend to anyone who will now buy products made with endangered animal skins). Let's get back to the topic.
If your vintage shoes are made of exotic leather, crocodile, lizard, snake, your belt must be of the same leather and of the same color. But this does not stop there, so should the strap of your watch.
Let's go back to the party away from home. When the moment has come to verify that we have forgotten the black belt, panic arrives.
First option, run to buy one. It's too late.
Second option: do not wear a belt and always wear the jacket with buttons. Very hot solution and not very practical.
Third option, put on the brown belt with black shoes … This is an option for us. There are other desperate options, like stealing a black belt from another guest, an interesting option as long as we return the belt to him at the end of the party.
I still remember the day that my cousin "stole" my belt to replace the one that had been forgotten in Paris … He was the groom's witness and I had to give it priority … I spent the whole night with my jacket closed and sweating like a condemned man and thinking that everyone had noticed that I was not wearing a belt on my pants … Because of course knowing the rules forces you to respect them, or to consciously transgress them. To do this, you have to have a dose of style much higher than the average for mortals, which is not my case. Personally, while I like to take risks with bright colors or flashy details, I always make sure to follow the basic rules well.
The first rule to be able to comply with the rules is to have a properly constituted wardrobe fund. Black, navy, white, khaki and gray colors. With these colors, you can't go wrong.
If you use bright colors, make it in one piece. You can't wear yellow pants with an orange shirt. But if you wear nice striking trousers, you'd better wear it with a white shirt and a navy sweater from the Ajaccio model of Napo & Leon. It will be the perfect combination of a modern, current and tasteful look. The colors of our sweaters are the classics you need in your wardrobe. Our logo only appears on the inside of the right wrist. This is to avoid giving our garments an overly sporty look and because we think you don't want to advertise our brand. However, we believe that you want to recognize those who like you have chosen our product. For this reason we have made the embroidery of the smallest size that our embroiderer has accepted, 1.5 cm.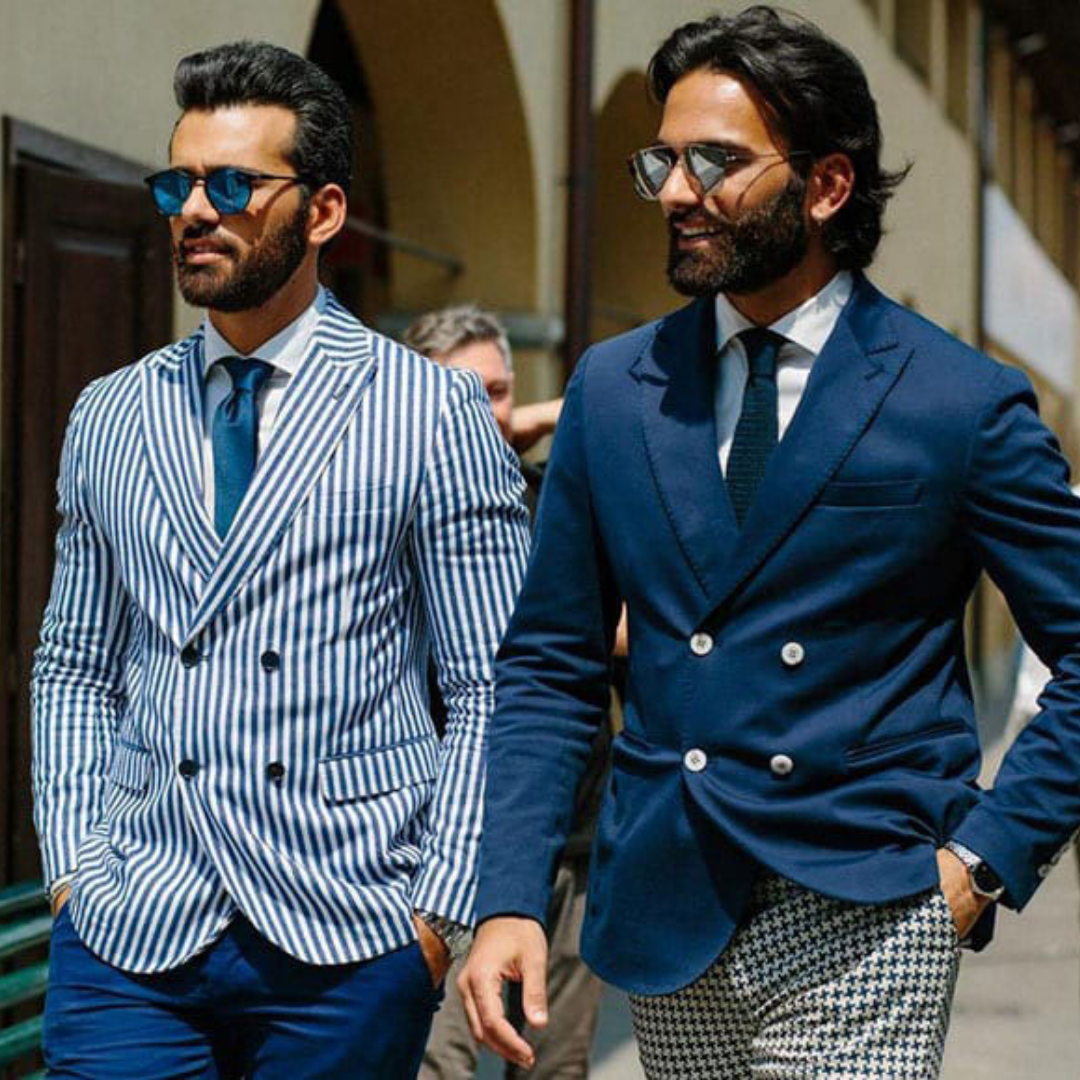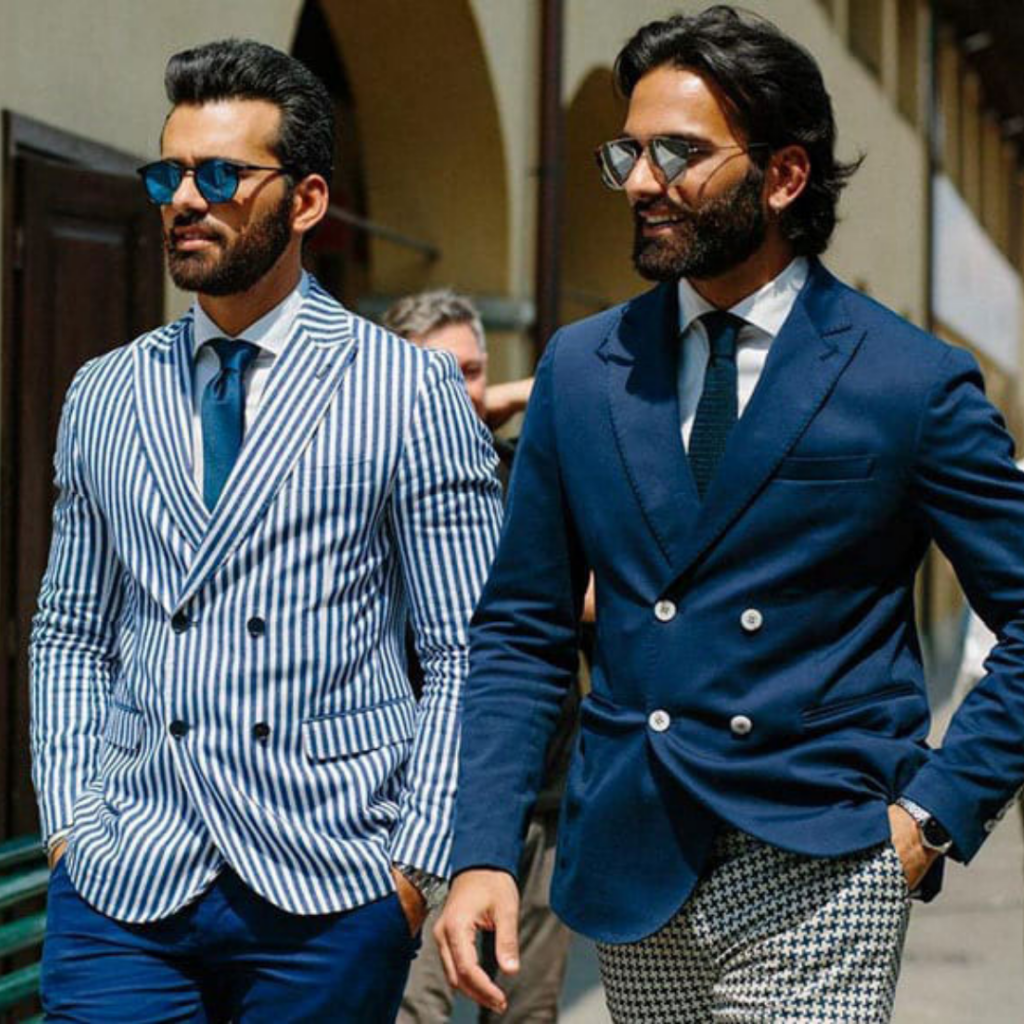 A short time ago, a designer friend explained to me how some executives of large companies had hired her to be their personal shopper. They confessed, each one, with their circumstances, that they did not have the culture of fashion or the aesthetic sense that allowed them to dress for the professional occasions they encountered. The first thing she did was teach them the basics so that they could be autonomous after a few months.
There are many websites, and blogs, that pretend to be guides to good taste, but the truth is that most give advice that is more than debatable. If you have any questions, it is best to call your grandfather.
All these rules have been determined to allow people without style, to be able to go unnoticed. Fulfilling them is a guarantee of not making a fool of yourself. Many think that they are outdated and that, deep down, it does not matter. Most of the time it is because they do not know them and because they think they are more modern and current not to accept old rules. They end up being the guest who gave the note.
In any case, at Napo & Leon, we make it easy for you, since we choose timeless and classic colors that can be combined very easily with more extravagant or daring elements and accessories. We leave this to you, but if you have doubts, you can always write to us and we will be happy to discuss it with you.